For most people when they get a pet they think they will be able to care for it for the rest of the animal's life. Sadly life can take unexpected turns and there will be situations where it is in the pet's or your best interest to rehome the animal. To safeguard them there are a number of steps you should take to help with the rehoming process.
Spay And Neuter Your Pet Before Rehoming
The first step to ensure the safety of your animal and to prevent unwanted litters is to have your pet spayed or neutered if not already done. Backyard breeders do search for dogs that are not fixed. These people can trick you into thinking they are offering a loving home for your dog only for them to be used for profit. Spaying and neutering prevents this. 
This is also important for animals like cats and rabbits. While it is less likely they will be bought for breeding it is very important to prevent unwanted litters and creating more animals that are in search of homes.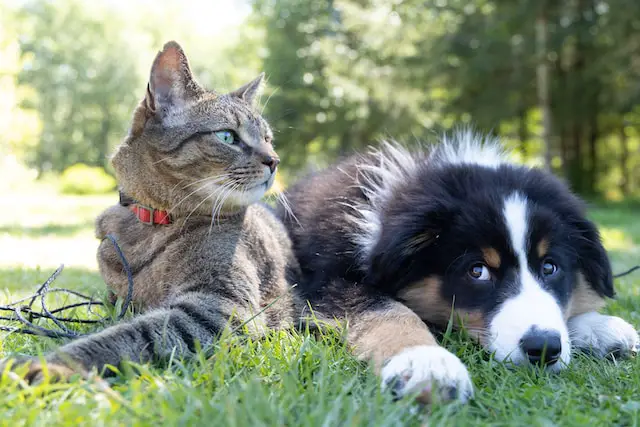 Contact Your Local Rescues For Advice
The next step is to get in touch with your local rescue for advice. Do NOT expect the rescue to be able to take your pet. Most rescues are usually stretched to capacity at all times and will have a waiting list of animals in need of a place to go. The rescue may be able to advertise your pet for you. They may also have someone waiting to adopt a pet that matches your pets description. 
Is It Safe To Offer My Pet Free To A Good Home
Most people will do this when they want to be rid of an animal quickly. Offering an animal for free is not advised. While it will not always be a negative outcome, there are many who end up in bad situations so it is just not worth the risk.. They can be taken and used as bait for other animals. Hard to believe but this does happen in Ireland.  Advertising an animal for free gives the impression that this animal is worthless. Even if you have found a stray animal and need to rehome it, please do not offer it for free. Ask for a donation for a local animal rescue instead.
Should I Do A Home Check Prior To Rehoming My Pet
If you adopt an animal from a reputable rescue they will conduct a home check to ensure the potential home for the animal is as described. You can also request to do this with the potential adopter of your pet. If someone is genuinely interested in rehoming your pet this shouldn't be an issue. If possible, ask your local rescue if you can rehome your pet through them. This would involve advertising the animal on their site and having the potential adopter go through the rescue's usual procedures and signing a contract with the rescue to adopt the animal. Remember that the rescue will more than likely be run by volunteers so a donation will be required from the potential adopter and it would also be nice to give a donation from you to cover the cost of the rescues time.
Allow Enough Time To Find The Right Home For Your Pet
Try and give yourself plenty of time to find the right home for your pet. If you are rehoming due to moving house, lack of rental properties or leaving the country then you will have a known time frame for when you need the animal rehomed. Try to find a plan b in case you don't have a new home arranged for your pet in time. A rescue cannot create a space for your pet from thin air. Do not expect them to be able to take your pet just because you haven't rehomed it.
Think About Why You Are Rehoming
Really think about your reasons for rehoming your pet. Once it has a new home it will be very difficult to get the animal back so be very sure this is your only option.
If you are rehoming due to emigration – can you take them with you?
If you are rehoming due to moving to a smaller house/no garden – can you exercise them more to make the situation work? Find a landlord that will allow pets?
If you are rehoming due to longer working hours – have you considered doggy day care or a dog walker? If you are rehoming due to behavioural problems with your animal – have you gone to training classes or looked for help with this problem?
If you are rehoming due to having a baby – this is usually not an issue when you have a pet as long as you give your pet time to adjust to the new situation. There are resources available online to help or contact an animal behaviour expert.