There will always be situations where the only solution for a person or family is to rehome their dog. Whether this is due to illness, change in circumstances or you realise it was a mistake to get the dog and you can't fully commit to the care required. Rehoming is not something to be ashamed of and can often be in the best interest of the dog.  
Following the steps below you can find a suitable, safe home for your dog.  
Important Note: If you adopted a dog from a rescue check your adoption contract. It might state you must rehome the dog via that rescue.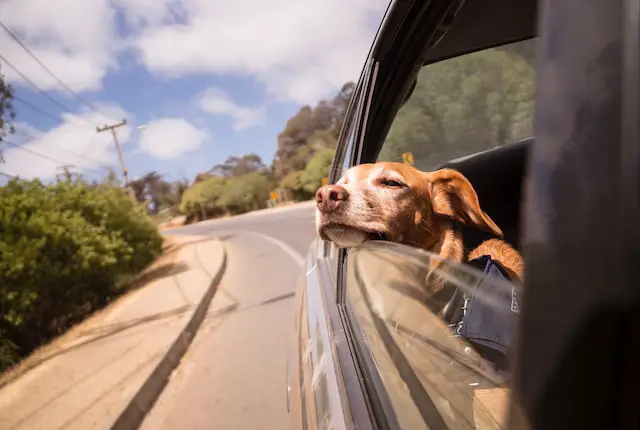 Step 1. Evaluate your situation
Think about the reasons for rehoming to determine if the issue can be resolved without rehoming. There are a few common reasons someone will decide they need to rehome their dog. Either a change in circumstances such as illness, a new baby or behavioural issues. Rehoming a dog should not be a rash decision to what is a temporary problem. 
Depending on the issue there might be professionals who can help. Speak to your vet or a dog trainer for any behavioural problems. If it's a change in circumstances speak to friends or family who may be able to assist either hands-on or with advice if they have been through something similar. 
If you have gotten the dog recently you might be considering rehoming as you are dealing with Puppy Blues. Read our article here on what it is and how to deal with it. 
Step 2. Prepare the dog for rehoming
If after completing Step 1 you have decided that rehoming is the best option now it is time to prepare your dog. 
Make an appointment with your vet. Your dog should be spayed or neutered before rehoming. If your dog is due for vaccinations now is the time to get them. If needed request a copy of your dog's medical records. 
Write down important information for the new owner. You will want to include your dog's current routine. Its likes and dislikes. Any training you have done or any training the dog needs. The more information you can have ready to show a potential adopter the better.  
Step 3. Prepare to advertise your dog 
You want to show your dog at its best to get attention from potential adopters. Get your dog groomed and take high-quality photos of them to get them to stand out. Prepare the text of the advert. Write a detailed description including their age, breed, and size, important personality traits as well as likes and dislikes. Any training your dog has received. If your dog has ongoing medical needs include this also. Create a flyer to use online and for notice boards.
Step 4. Advertise your dog to reach potential adopters
One of the most challenging steps people have in rehoming a dog safely is where to advertise. We advise against online classifieds. But there are still many other avenues available. 
Put the word out to friends, family and work colleagues. Add a post to social media such as Facebook, Twitter or Instagram. Ask your local vets or dog groomers if you can put up a flyer on their premises. 
Speak to your local rescue as they may allow you to advertise them on their website or social media. In some cases, a rescue may take in surrendered dogs. But as most rescues deal with the many strays found around the country they rarely have space to take in a dog straight away. They might be able to put your dog on a waiting list. But the ideal situation would always be for your dog to go from your home to its new home and not to the dog shelter. 
Step 5. Review potential adopters
It may take some time to find potential adopters and it is best to have your questions ready for when they do get in touch. 
First, you should conduct phone or email conversations. You can provide them with a questionnaire or ask them the questions directly. If this goes well arrange to meet in person. If it is a person you do not know then arrange to meet in a public place. 
For this meeting, you should introduce the dog and adopter and observe their interactions. Discuss the adopters and your expectations and requirements for the dog. 
If they have owned pets in the past you can ask for proof they visited the vet when necessary. You want to ensure your dog is going to a home that will care for its health and well-being. 
Always do a home check as well. It would be best to do this without the dog. You want to see where they will be living to see if it is suitable. It will also give you more time to chat with the potential adopter.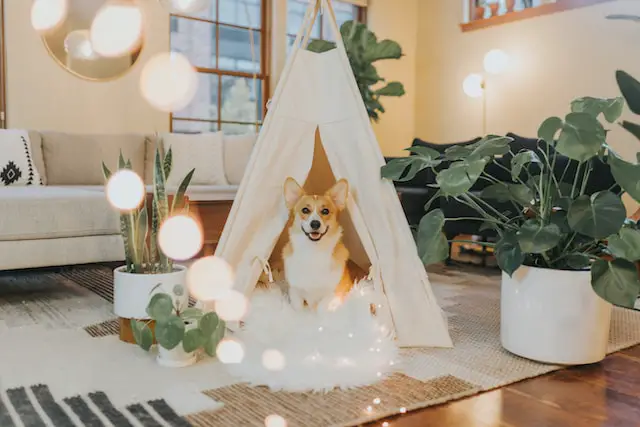 Step 6. Finalise the adoption
Once you have found an adopter it is time to finalise the adoption. You should prepare an adoption agreement for you both to sign. You should also provide medical records and other important information. 
You will need to discuss a transition plan. If your dog is very close to you it would be confusing for it if you continue to visit after they have moved to their new home. You can ask for updates instead from the new owner. Let them know at this point what follow-up communication you would expect. 
Step 7. Assist the dog's move to a new home
Gather up your dog's belongings and supplies such as dog bed, toys, leash and collar and food and water bowls. Also, pack any medications the dog is currently on. 
Document the dog's current routines and schedules to share. It would be also useful to document any advice and tips you think will help the dog to settle in. Make sure to be available for questions and concerns. Check in periodically to ensure a smooth transition.